The most comprehensive, step-by-step system to prepare, get cast and maximize a reality singing show competition. 
The Reality Singing Show Success Academy is the only online program of its kind that not only shows you an exact roadmap to position you for a successful reality singing show experience - but how to open doors and propel your music career to the next level, so you can forever make music and do what you love.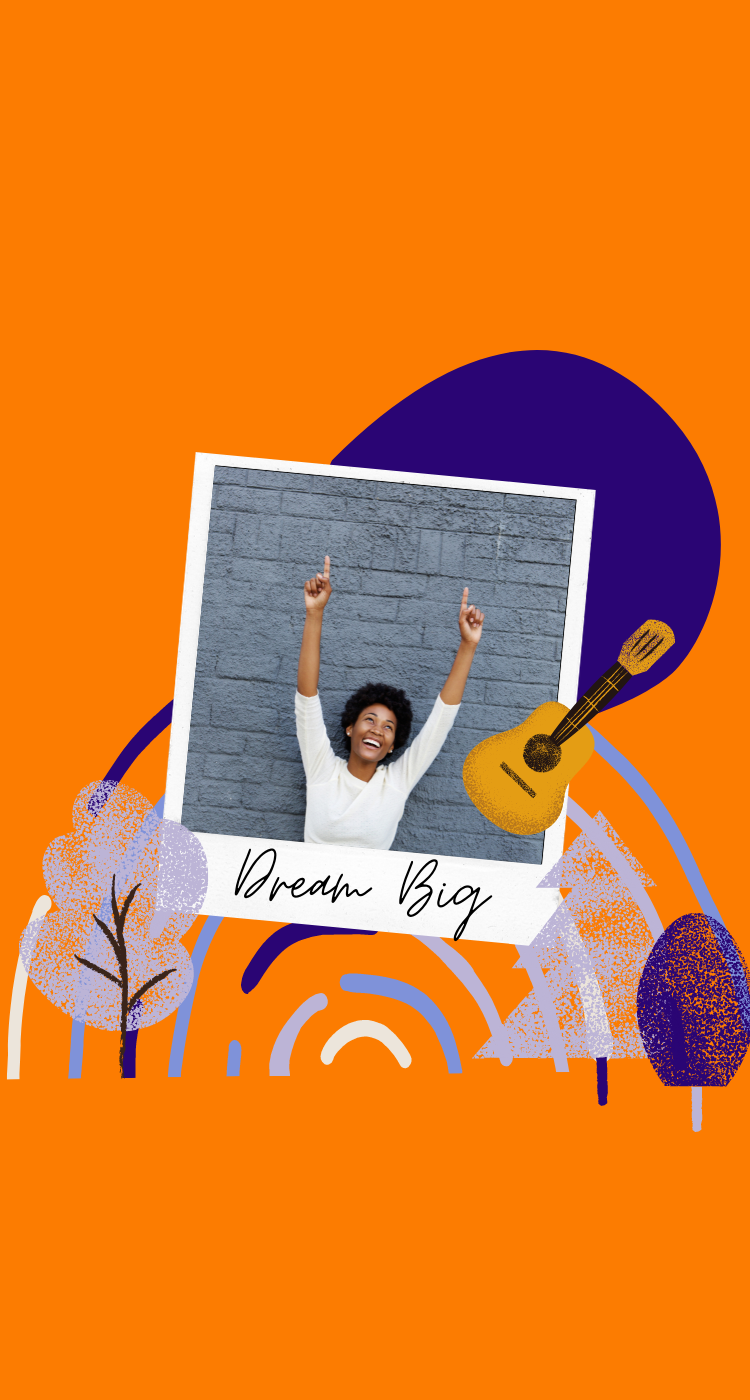 Before I Tell You All About This Life-Changing Program, Let's Talk About Who This is Really For...
You're a singer with big dreams and the gumption to make it happen, who's tired of second-guessing your desire and ready to use a Reality Singing Show Competition as a vehicle for long-term music career success that allows you to impact infinitely more lives, support yourself as a performing artist and create opportunities to ensure you'll never be stuck in a day job again.
Whether You're...
→ a seasoned independent Singer/Songwriter, who's been gigging for years, tasted success, batted rejection, released multiple projects, and is ready to take it to the next level
→ a bright-eyed, newcomer to the music industry, eager to take the world by storm, but have no idea where to start, no social media following, and lack confidence that you have what it takes to actually make it
→ a Singer/Songwriter who's confident you're the complete package, but tired of auditioning what feels like countless times to only get rejected and not make it through the first round
You're in the right place and I'm going to tell you exactly how the Reality Singing Show Success Academy will give you the resources, confidence, inspiration, and unrivaled support on your music journey to position yourself for reality singing show success that music career momentum.
By The End of This Program, you will have:
✔ Identified your clear path for getting started the right way, so you can spend time and energy on what matters most.
✔ Validated an Arsenal of Songs that highlight your unique brand, talents, and skill. 
✔ Mastered an unshakeable mindset with tools that will support you through the competition's audition, performance, and live show phases. 
✔ Created a consistent and compelling brand story and "spin" to round out your artist package and pitch to casting producers. 
 ✔ Refined Your Artist Look & Live Performance Connection, so you can make a memorable impression that sets you apart from the competition.
✔ Mapped out your core artist brand pillars that will act as the foundation for creating social media content that attracts fans and casting producers.
✔ Developed a marketing strategy for maximizing and leveraging the Reality Singing Show Platform to create momentum in your music career, long after the show is behind you.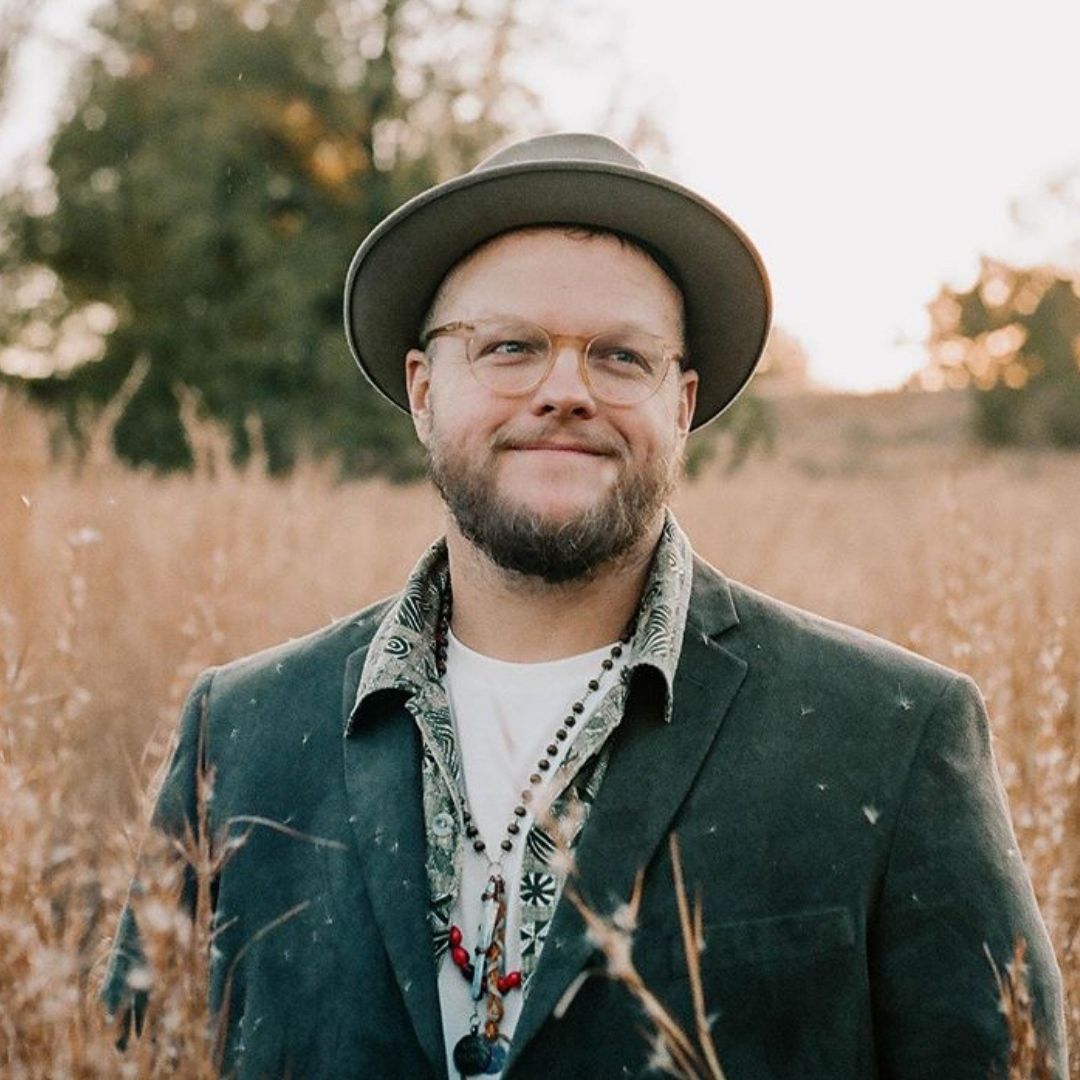 "This is a book I wish I could've read prior to my run on America's Got Talent."
— Cas Haley, Singer-Songwriter-Guitarist, AGT Season 2 Runner Up, on Brianna's best-selling book, Make Reality TV Your Reality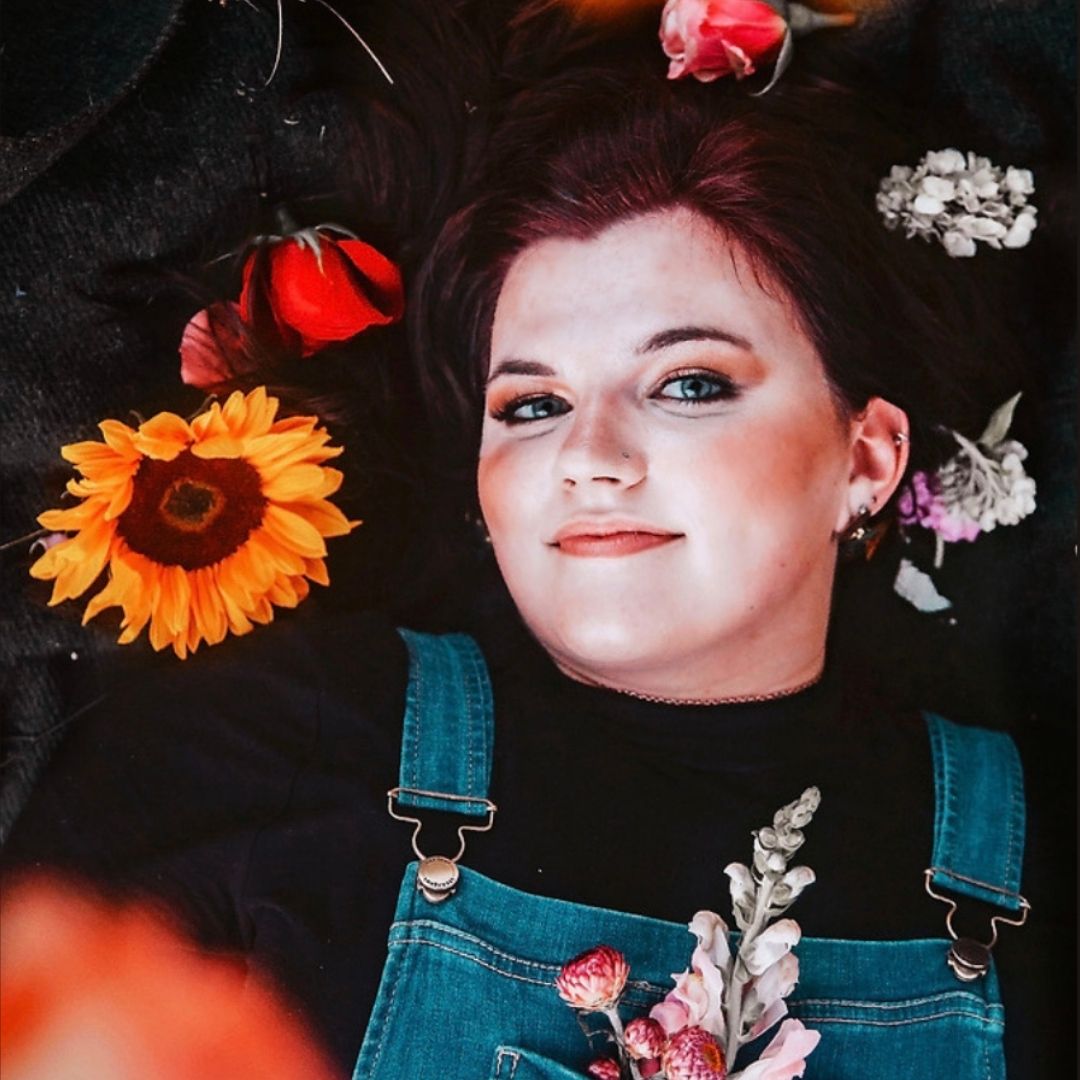 Savannah Brister, The Voice
"Brianna is the person I wish I would've known before my season on The Voice! She not only prepares you for your time on the show but also provides numerous ways you can continue growing your fanbase after your season airs. I've worked with a lot of people, but she has always stood out to me because of the thought and effort she puts into encouraging and promoting other artists!"
— Savannah Brister, Singer-Songwriter, Season 16 of The Voice
A Small Sample of the
Amazing
Clients Brianna Works With: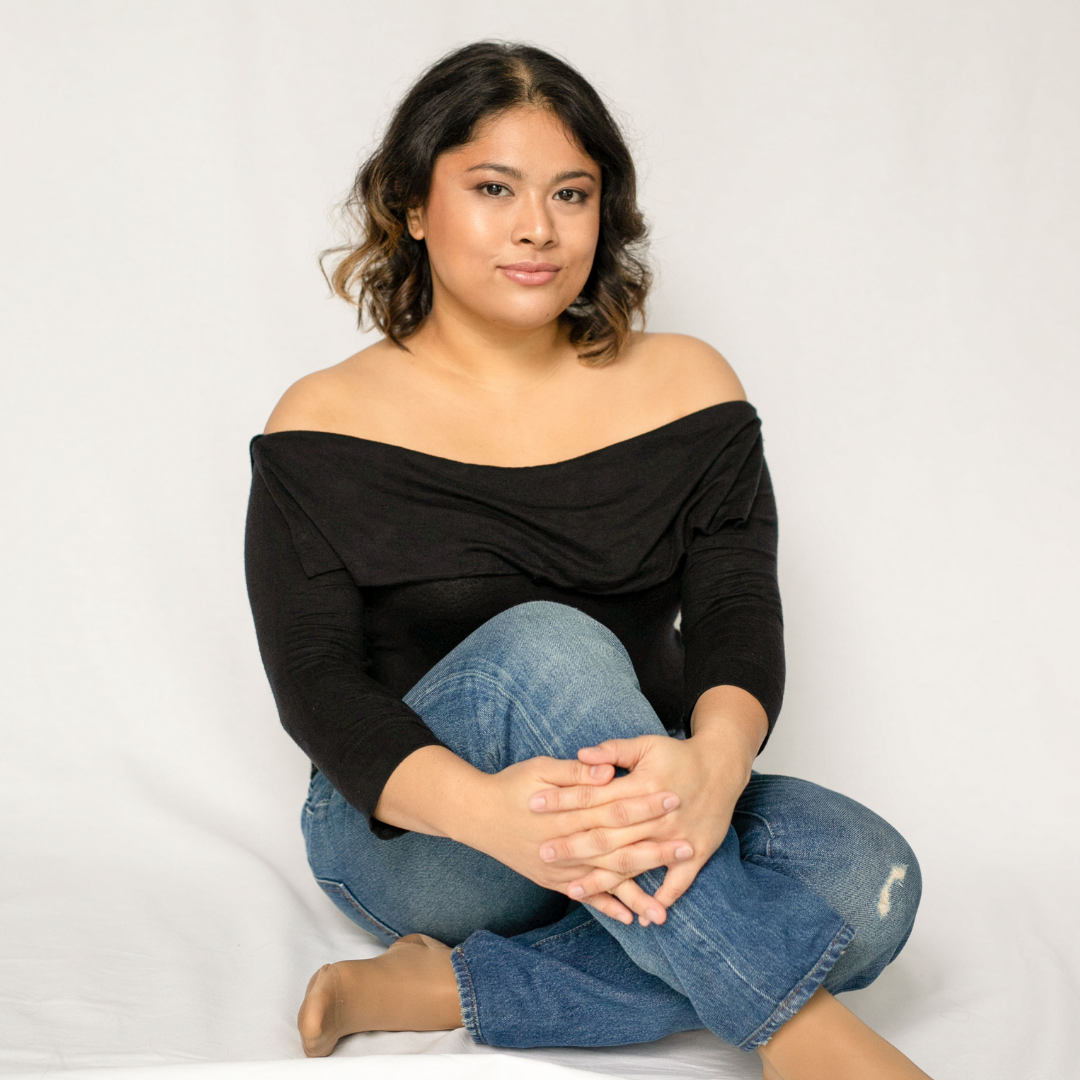 ​"Before taking the course, I couldn't find many online resources to help me prepare for auditioning for reality TV. Google searches mostly led me to tips for acting and musical theater auditions, which aren't all applicable to reality singing shows. I had so many questions, like "what should I sing? What should I wear? What if I don't want to share a sob story on TV?"
Through her own experience and expertise, Brianna provides useful insider information and practical tips that answered those questions and more.
Our coaching sessions were so helpful in getting me through specific questions I had during the audition process.
After working through the course, I felt better prepared and more confident for my audition. I had a game plan that kept me focused and motivated. I felt ready. "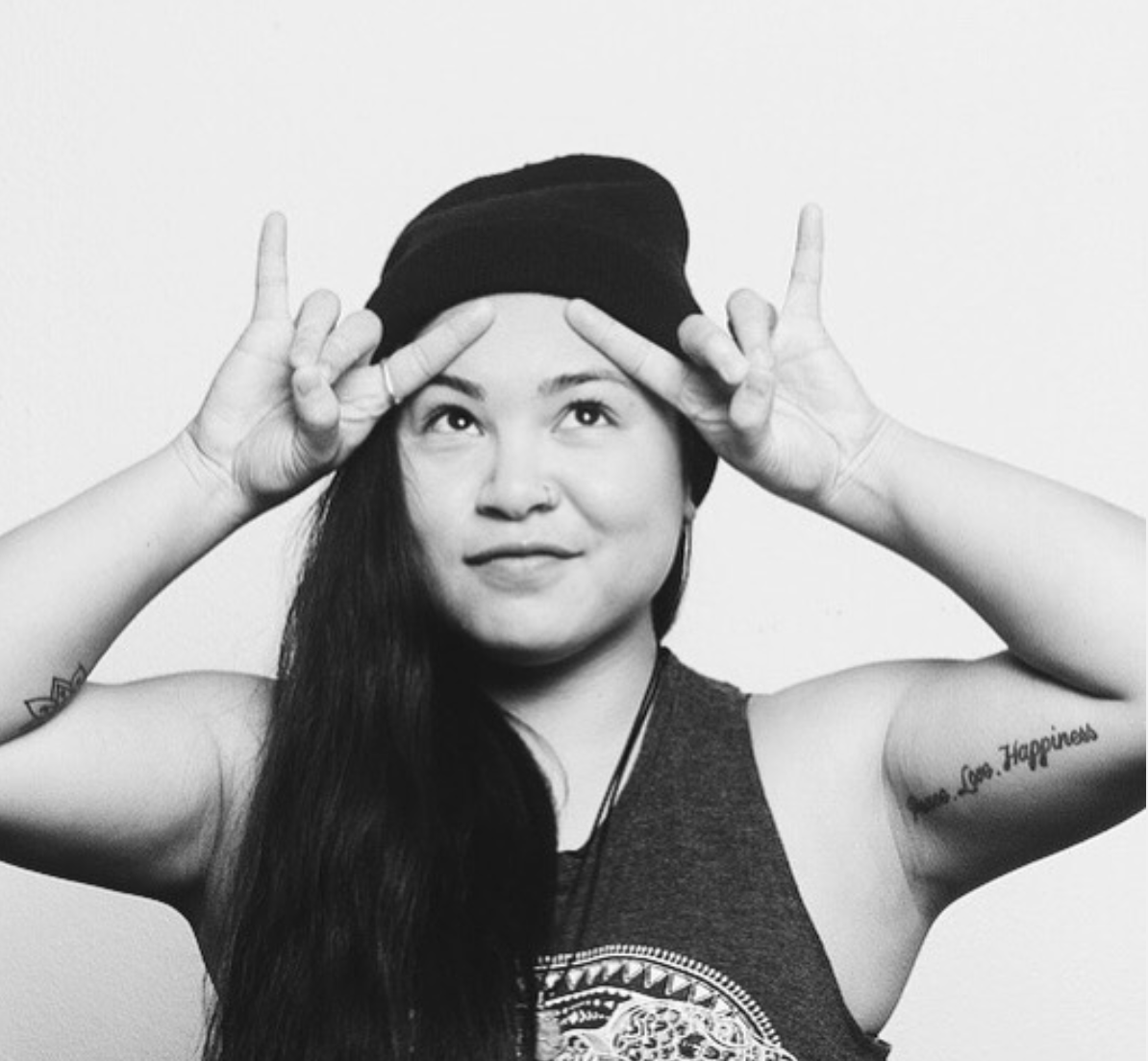 Indie Soul Artist, Jessica Manalo
"Working with Brianna and taking her online course, gave me the direction I needed to deliver a confident audition. I got so many ideas I would've never picked up myself.
Brianna's got the experience, tips, and tricks to make any singer- songwriter go above and beyond their own expectations!"
Neo-Soul Artist, Jo James
"Brianna has been an amazing artist consultant. She's helped me manage and organize my career. From helping me prepare for my opportunity on Season 17 of The Voice, scheduling social media posts and content, helping build and gain my loyal fan base, and also giving me the courage to tell my story to the world. 
Most recently, she helped me leverage an extremely successful Go Fund Me campaign for my latest EP project. Brianna always has the best advice and knowledge to give to help you get to the next level. I honestly don't think I would've made it to the Blinds round on The Voice, without everything Brianna & I did to prepare, leading up to L.A."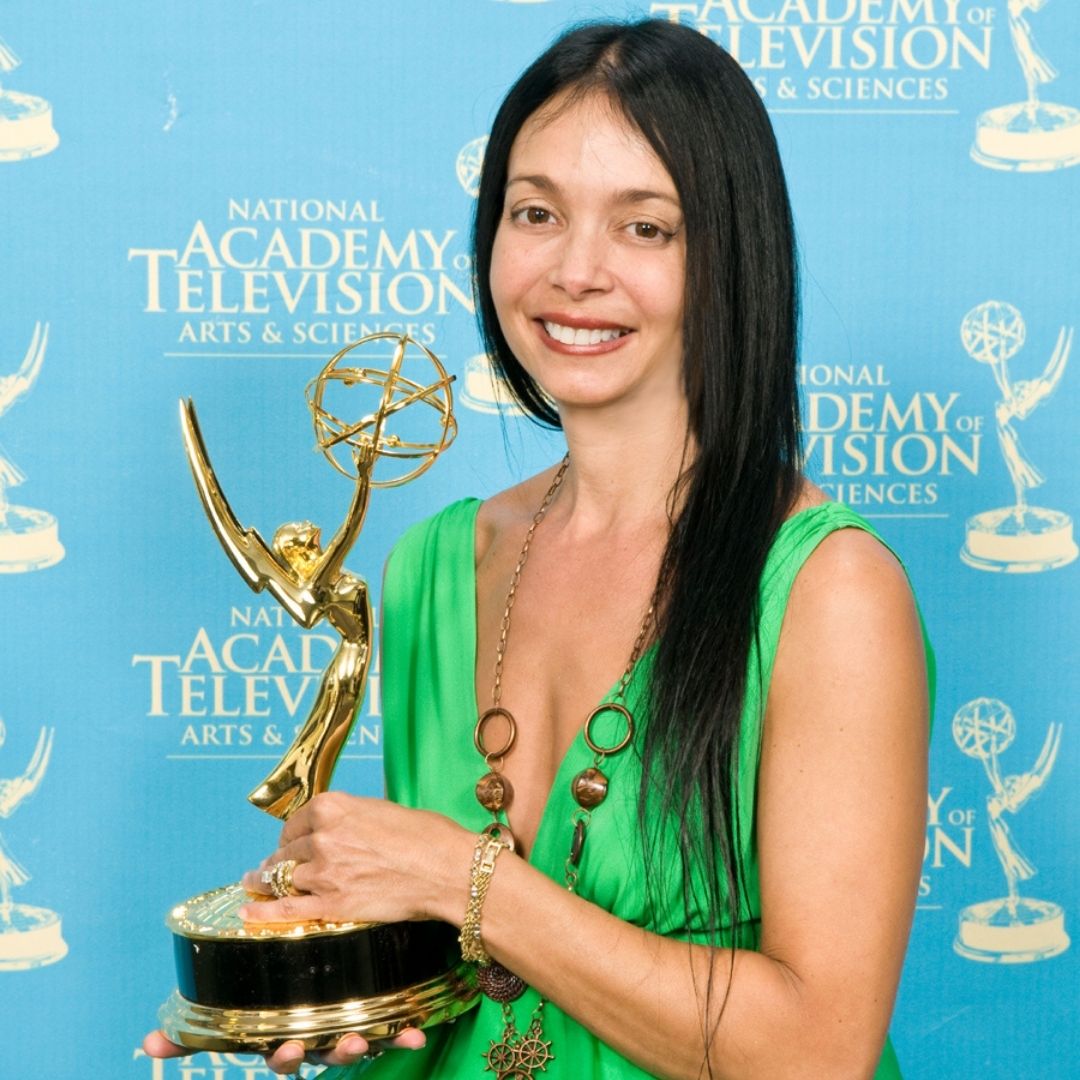 Emmy Winning Hit Music Producer & Songwriter, Michéle Vice-Maslin
"Brianna is a wealth of knowledge and inspiration and genuine help! I know first hand because I have worked with her as a colleague and in addition hiring her to coach me on my creative journey. There is no one I recommend more!!! You are in great hands with Brianna guiding the way!!!"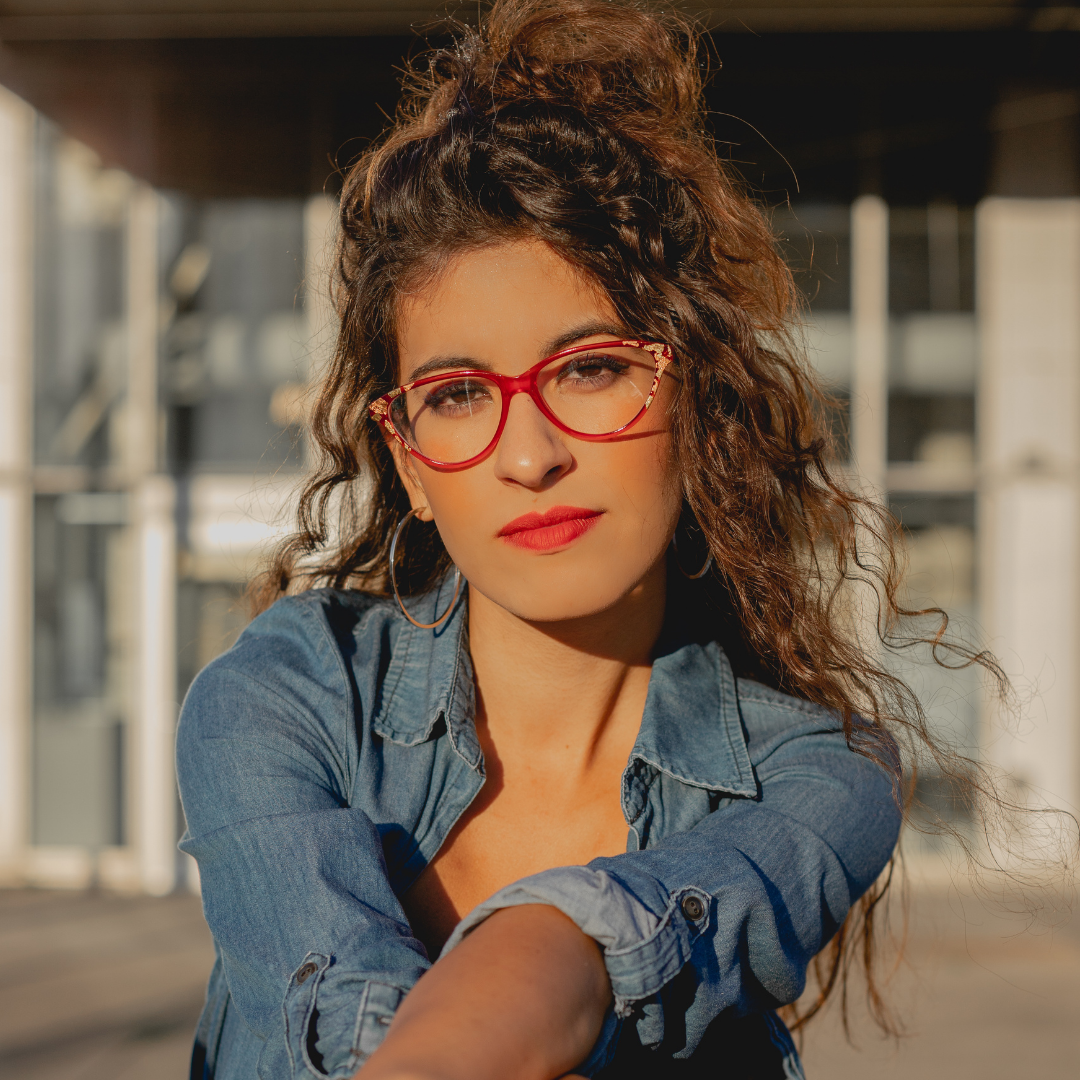 Contemporary Singer-Songwriter, December Rose
"I met Brianna in a chatroom on Clubhouse, and I'm really happy I did. I met her long before I knew I was going to need her help in preparing for an audition, and if I'm being honest, I probably wouldn't have done it without her help. She helped me organize my presentation, narrow down song selection, piece together my elevator pitch, but more importantly, convey my brand and mission effectively. It was really relieving to have someone in my corner, to observe, and give honest feedback to help me walk in my audition with confidence."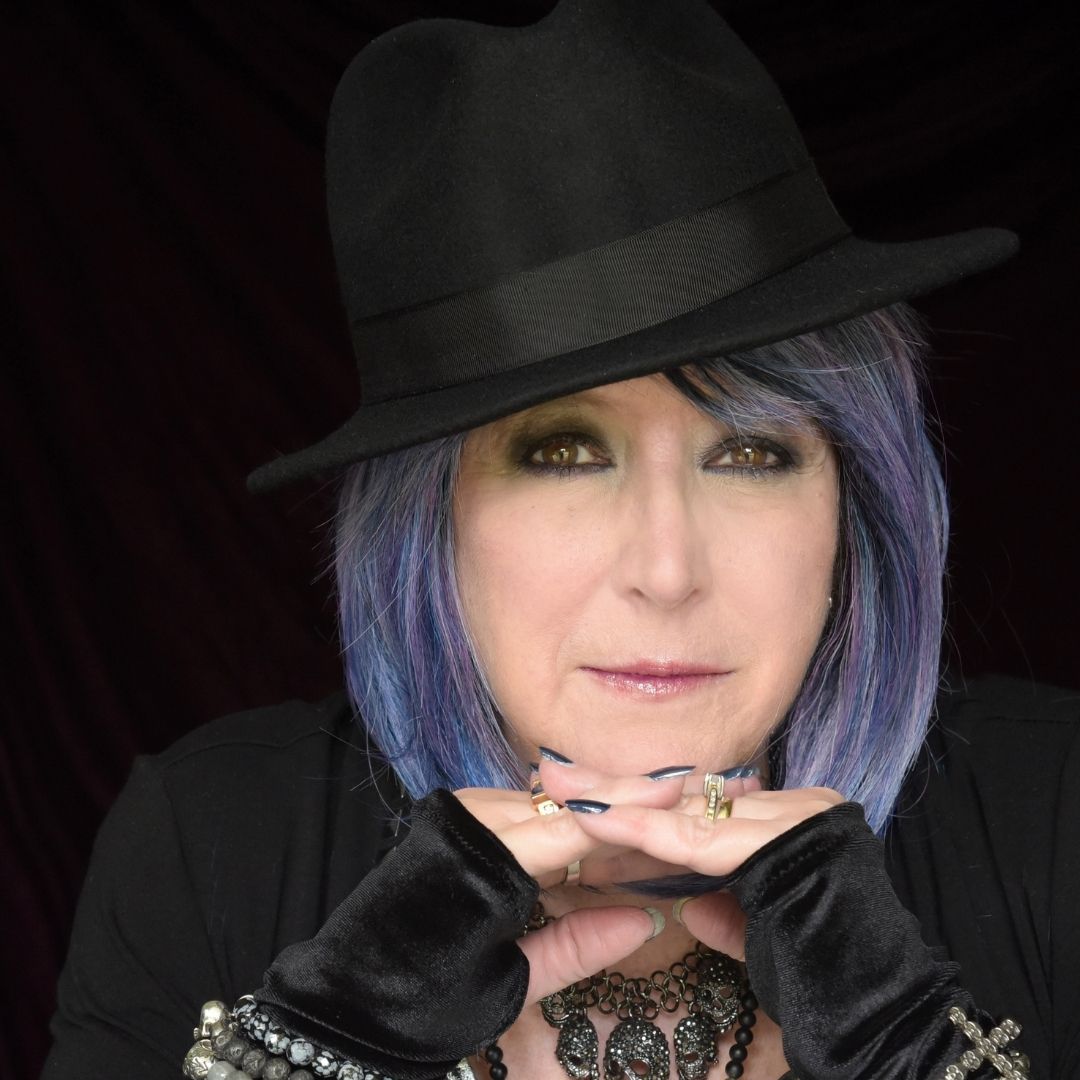 Melodic Metal Singer-Songwriter, Suzy Wilson
"Brianna is so easy to work with. She has really helped me to get organized and more focused on achieving my career goals. She breaks things down into manageable chunks so that I no longer feel like I'm drowning in information and not knowing what to do with it. My stress level has decreased tremendously since I started working with her. Definitely highly recommend her to anyone feeling lost and overwhelmed with their music careers."
What's Inside The Reality Singing Show Success Academy?
Module 1
Getting Started The "Right" Way
Here's where it truly pays off to learn from someone who has gone before you -- I know exactly where artists get stuck on their journey to get cast on a reality singing show. In this module, we're going to pull the curtain wide open to reveal the most effective way for you to get started, and give you a clear road map as you prepare, so you can uncover opportunities that will fast-track you to success.
You're going to discover the key players to your success, learn how to attract them through social media, and uncover the #1 thing that can make or break your advancement in the competition as you journey to make your music dreams a reality. 
Finally, you'll map out and schedule the 5 most common decisions that can keep you from moving forward in the audition process, (it's simpler than it sounds) so you can remove all barriers and distractions and have a crystal clear vision on how to achieve what you'll be working towards. 
HIGHLIGHTS: 


Start your journey with intentional preparation that will

position you for the opportunities ahead.

Eliminate the self-doubt and questioning and get clear on your WHY, HOW and WHO, so you can

achieve your goals exponentially faster

.
Identify the essential building blocks to your social media game plan,

so you can not only attract new followers but more importantly, gain the attention of casting producers/directors looking for fresh talent.
Get your 5 most critical audition strategy decisions done, so you can move forward feeling clear and confident.

Declaring your audition strategy makes this real — when you decide in advance where you're going and how you're going to get there, you can move forward with ease and clarity. These 5 key decisions will serve as the sparks that will eventually become a full-blown light show in your sky. Who knew creating momentum could be as easy as making a few smart choices BEFORE getting started.
Module 2
The Art of Song Choice
One of the biggest obstacles standing between you and getting cast is your song choice. Not all songs are created equal and choosing the right song is the secret sauce to gaining the attention you desire from your dream reality singing show. 
It's critical to know who you are as an artist and in this module, you'll dive deep into defining your authentic artist vibe and sound, so you can choose songs that align with your unique talent, skill, and brand.
Additionally, my Blueprint To Picking The Right Song will become your go-to resource as you validate your song choice, so you can deliver a fearless and bold audition.
HIGHLIGHTS: 
Tap into

Brianna's Blueprint to Picking The Right Song

and gain step-by-step peace of mind that you are positioning yourself to make the best impression inside your audition as you slay with your song choice. You'll also

gain access to over 100+ song choice ideas to spark your creativity and make your own!
Define your Artist Brand Culture

, so you can

choose songs that align with your artist vibe

and

confidently and clearly communicate to casting producers

EXACTLY where you fit inside their show, leaving no room for confusion.
Level Up your Vocal Authenticity as you receive expert song choice advice

from my friend, Song Stylist, and

10 Time Grammy Award Winning

Jazz, R&B, and Gospel Music Singer,

Claude McKnight of Take 6.


Module 3
Master Your Mindset
Wrap up the Preparation Phase of your Reality Singing Show journey as you conquer the most under-rated aspects of this process by mastering your mindset.
Go from fear, doubt, and feeling stuck to feeling UNSTOPPABLE by taking the crucial and necessary steps to access the power of your mind and squashing your limiting beliefs. 
Conquer your nerves through proven techniques to increase focus and energy, so you can claim the confidence you need to execute and deliver a chair-turning performance.
HIGHLIGHTS: 
Access the power to protect your thoughts and effectively discard limiting beliefs, so you can

harness the gift of confidence, creativity, focus, and innovation

.
Tap into Brianna's step-by-step "Warrior Mode Method

," and get emotionally, physically, and spiritually aligned in order to

deliver unshakeable performances that will sustain you

throughout the competition.
Learn how to anticipate any uncontrollable "elements" that could adversely impact your reality singing show experience and

get the formula to stop and change the negative thoughts about your singing

with Expert Contributor & Vocal Coach Tiffany VanBoxtel.
Module 4
Refine Your Audition Arsenal
Module 4 kicks of Phase 2 of your experience as you position yourself to get cast on a Reality Singing Show.  
You'll gain a significant advantage through understanding the audition timeline, so you can know what to expect and where you're at inside the casting process.
Virtual Auditions are here to stay, so rest assured you'll be set up to translate your energy through the camera because knowing what NOT to say or do inside your interview is equally important and contributes to you shining as the "complete package."
Finally, you'll craft a compelling core brand story in 7 simple steps, so you can communicate it authentically, consistently, and naturally, positioning you to make your impact before casting directors and show producers.
HIGHLIGHTS:
Design your audition edge through a personal brand story that compels and impacts

. Not only will your unique brand story evolve into your "pitch," but it will

set you apart from other talented singers and create a memorable impression.
Avoid the most common virtual audition mistakes through

The Success Academy's Top 5 Virtual Audition Must-Knows
Get the inside scoop on why your "pitch" is everything

, and learn all about the Art of the Pitch.
Module 5
Create Your Show Stopping Performance Connection
What separates a good performance from a stellar one? Whether you're a seasoned performer or just getting started, stage presence & charisma is imperative if you want to make your music impact.  
Level up your live performance skills by understanding and executing the difference between a good performance and a stellar one, so you can become unstoppable at your reality singing show audition and beyond. 
As you wrap up the positioning phase, you'll learn our 5 Step System to create an authentic emotional connection to any song material you receive, so you can perform it like it's yours and have the judges "feeling all the feels." 
You'll also receive game-day mindset strategies for your big audition to fuel you with confidence, focus, and fire, so you can slay your audition, get the "yes!" and move on to Phase 3 of your reality singing show experience!
You are being judged from the moment your auditions begin and inside Module 5, you'll tap into the power of "making your grand entrance." 
HIGHLIGHTS:
Glide through our

5 Step System

to making any song your own,

so you can

connect authentically to the material and deliver an unforgettable performance that will leave casting producers and judges wanting more!
Establish your reliable "game-day" audition strategy

through Audition Day Mindset tips from Music Career Coach & Mindset Expert, Katie Zaccardi and

stay mentally focussed, so you can perform at your highest ability.
Master your attention-grabbing entrance

, so you can command the attention of the room, even in a virtual setting, and execute the live performance tips that will position you for a successful audition.
Module 6
Maximize The Platform & Leverage Career Momentum
If making music for the rest of your life sounds good then you won't want to miss unpacking the gold that awaits in Module 6.
The Reality Singing Show Success Academy culminates into this last phase, as you learn to MAXIMIZE, so you can leverage every ounce of this platform to build on your momentum, create long-term opportunities, and design the music career of your dreams.
Getting cast on a reality singing show doesn't automatically ensure you'll have fans for life, but this module will provide you with the key online business tools and strategies you need to establish real fan connections, that lead to long-time music supporters.
HIGHLIGHTS:
Get inside

The Success Academy Formula

for social media and email marketing, so you can get your music "business ducks in a row," and

go from being just another contestant on a reality singing show to making your music impact as a working, independent artist with a strong, supportive fan base.
Learn how to

effectively leverage your new connections to create new opportunities

, so you can build on your momentum long after the show ends.
Create "staying power" through your live show performance

by tapping into the Live Performance Tips from Live Show Producer and Guest Expert, Amy Wolter.
When you enroll during this exclusive, limited time period, you'll get:




The Program:
The Complete Reality Singing Show Success Academy Training Program (Value: $1997)
✔ 6 core training modules showing you LITERALLY everything you need to know to prepare and position you for reality singing show success, including a comprehensive online business strategy to maximize and leverage the reality singing show platform to harness the momentum and create sustainable music career growth.
✔ A complete step-by-step strategy to create an attention-grabbing audition, including the 5 Key Decisions that will set you apart from the competition, keep you on their radar, and leave them wanting more. 
✔ Tap into Brianna's Blueprint to Picking The Right Song, along with over 100 song ideas to make your own, as you gain step-by-step peace of mind that you are positioning yourself to make the best impression inside your audition as you slay with your song choice. 
✔ Get inside The Success Academy Formula for social media and email marketing, so you can get your music "business ducks in a row," and go from being just another contestant on a reality singing show to making your music impact as a working, independent artist with not just more followers, but strong music supporters.
✔ Next-level mindset, vocal, live-performance, social media, and marketing trainings and resources from top Music Industry Experts, to amplify your results and help you gain the attention you deserve.
✔ In-Depth Interviews with Past Reality Singing Show Contestants, so you can learn from their different perspectives and know what to expect.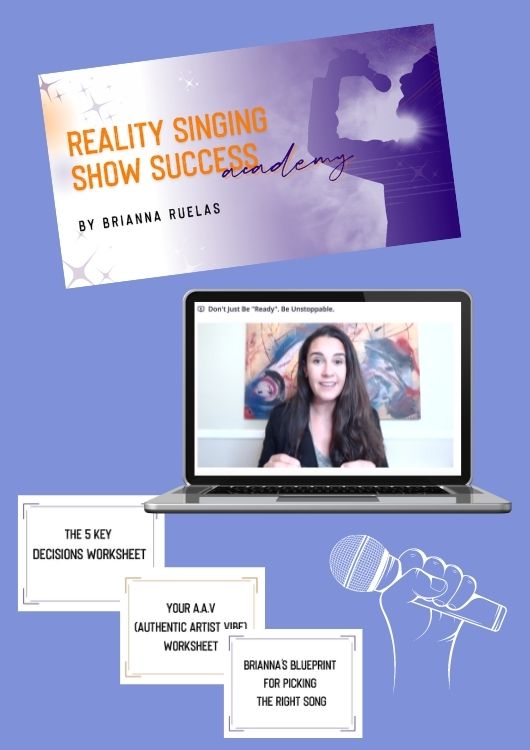 You'll be given access to one module per week -- so that you have ample time to dive into the lessons and take action on what you've learned BEFORE moving on to the next module.
We do this to protect your time, attention, and focus while sparking you from the intense overwhelm that stops most singers and performing artists from realizing their music dreams.
Plus These Bonuses To Help You Generate Unstoppable Momentum And Keep It!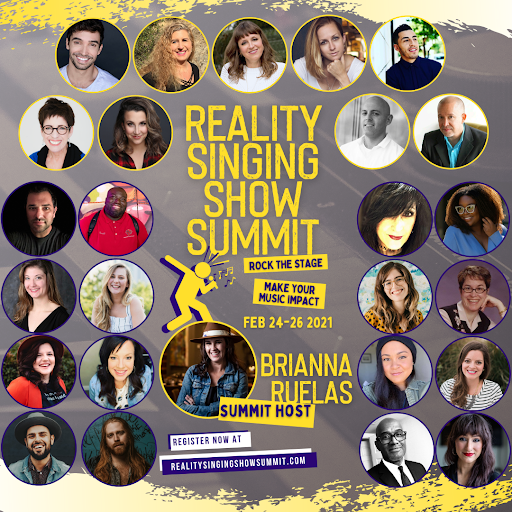 Lifetime VIP Access Pass to the 2021 Reality Singing Show Summit.
Get inside the first-ever Summit dedicated to supporting your music career goals and inspiring you to take action towards your reality singing show success.
($197 Value)
3 days of content and access to over 25 music industry experts, reality singing show casting experts, celebrity vocal coaches, and past reality singing show contestants, sharing their collective years of knowledge, experience, and strategies, to support you on your music journey.
Includes exclusive VIP Bonus Fireside Chat and Q&A with past reality singing show contestants.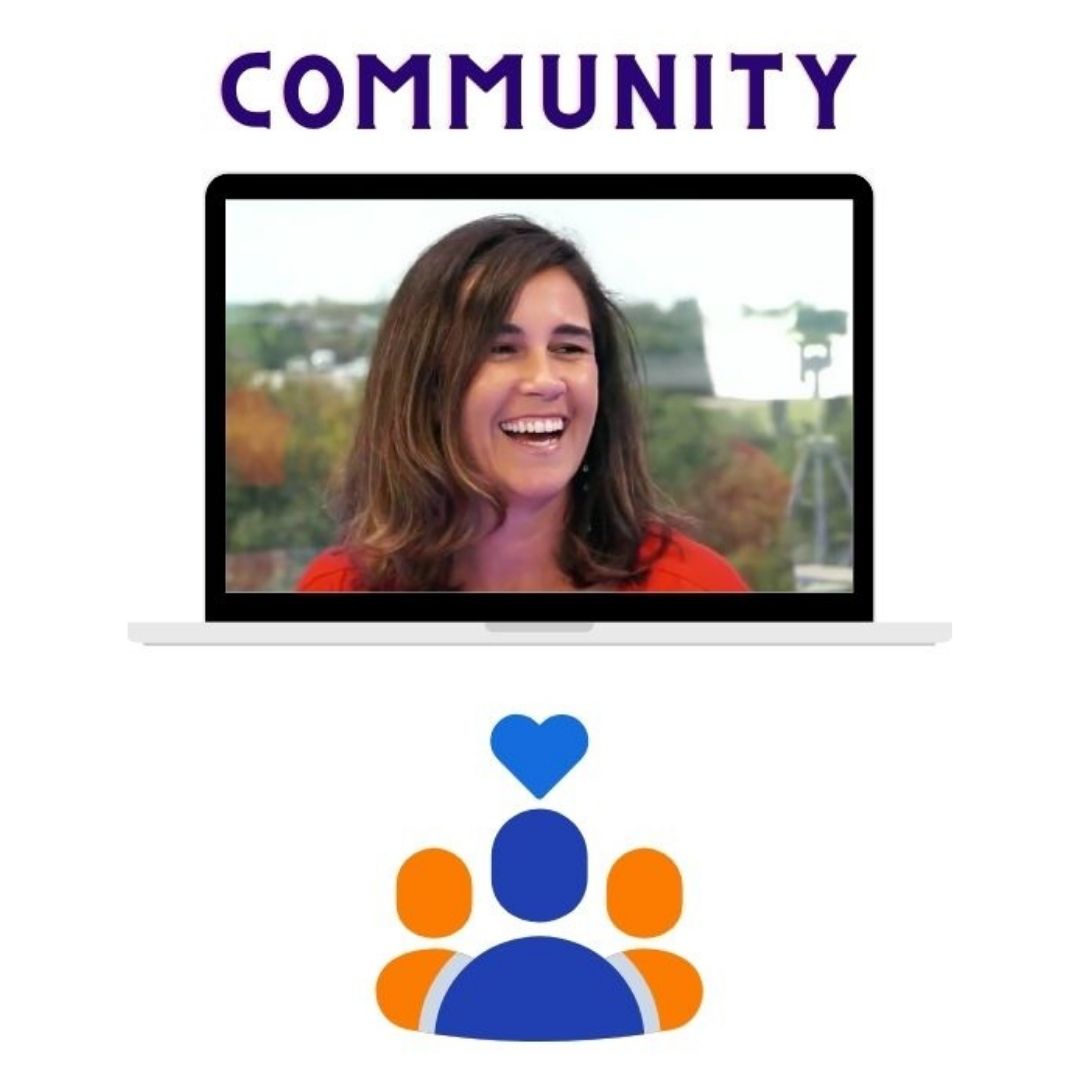 6 Weeks Of Live Q&A & Group Coaching Sessions with Brianna Inside Zoom (VIP ONLY)
Get unstuck in a matter of minutes and maintain your momentum leading up to the start of your reality singing show experience.
(A $997 Value)
What You'll Get:
6 weeks of Live Q&A "Jam Sessions" every Tuesday & Thursday providing a high-level module overview and the opportunity to get added support, as well as get your burning questions answered so you can move forward with total clarity and confidence.
A highly supportive Facebook community with fellow students and Team RSSSA to make sure you get unstuck in a matter of minutes instead of weeks and who can't wait to CELEBRATE your WINS!
A space to overcome that feeling that "no-one understands" and constantly refill your motivation tank by connecting with other like-minded artists, who "get" the journey and are here to help you cross that finish line!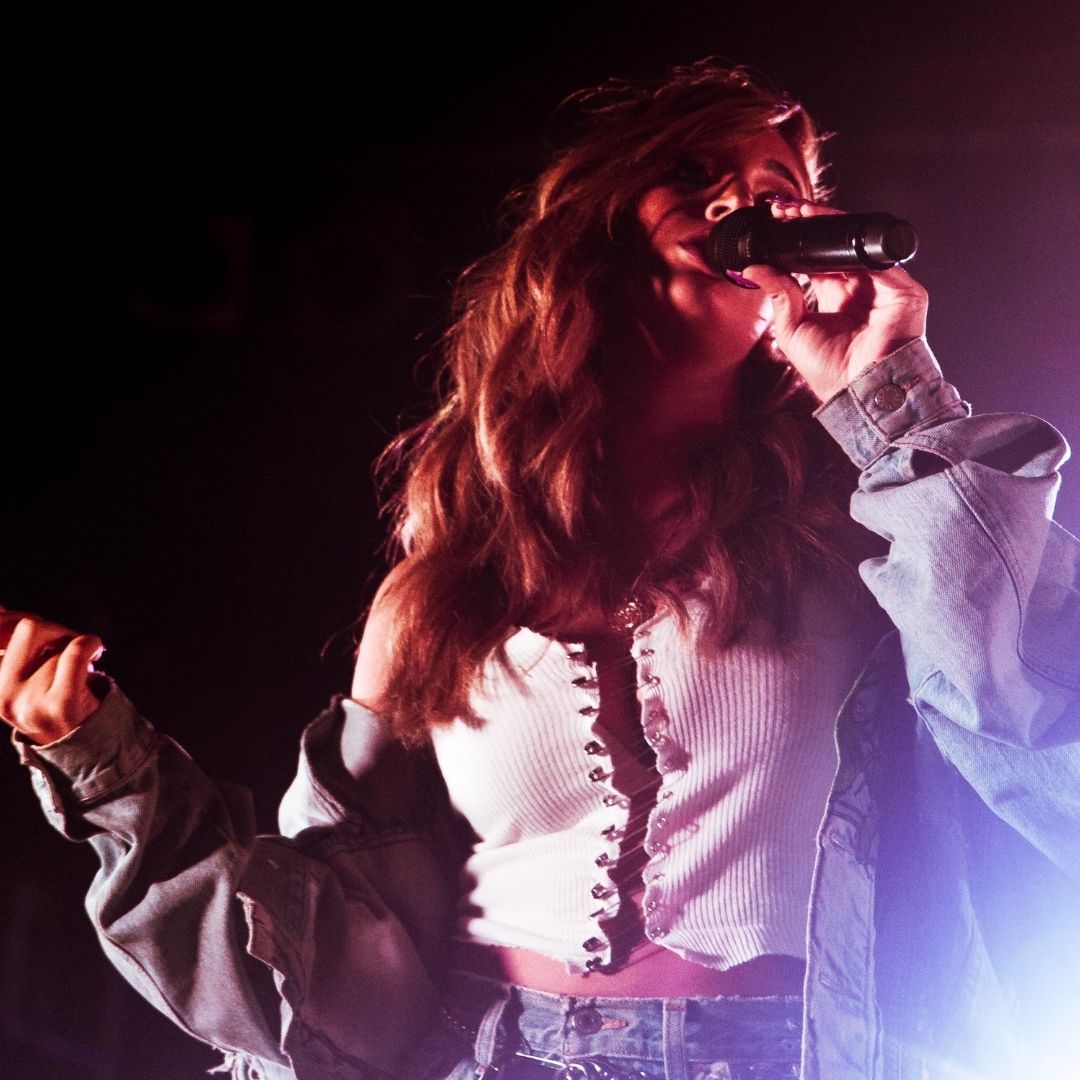 2 Additional Bonus Weeks that include LIVE Mock Auditions with Industry Casting Experts (VIP ONLY)
Put all the knowledge you learned inside the Reality Singing Show Success Academy into action by flexing your audition and performance chops for Brianna and several guest Casting Experts!
(A $997 Value)
What You'll Get:
In your Bonus Week 7, you'll experience what previous course and Bootcamp attendees are calling "one of the most impactful" opportunities they had to receive constructive feedback on their audition and learn from watching others.
The support continues inside Bonus Week 8, Brianna will be hanging LIVE via Zoom to come alongside you, provide insight and answer any remaining questions you may have, as you continue implementing all you've learned inside the Success Academy.
After a total of 8 weeks inside the Reality Singing Show Success Academy Private Facebook Group, there will be a virtual Celebration Event and you'll get the opportunity to keep the momentum & support going inside my Reality Music Mastermind for Alumni Only.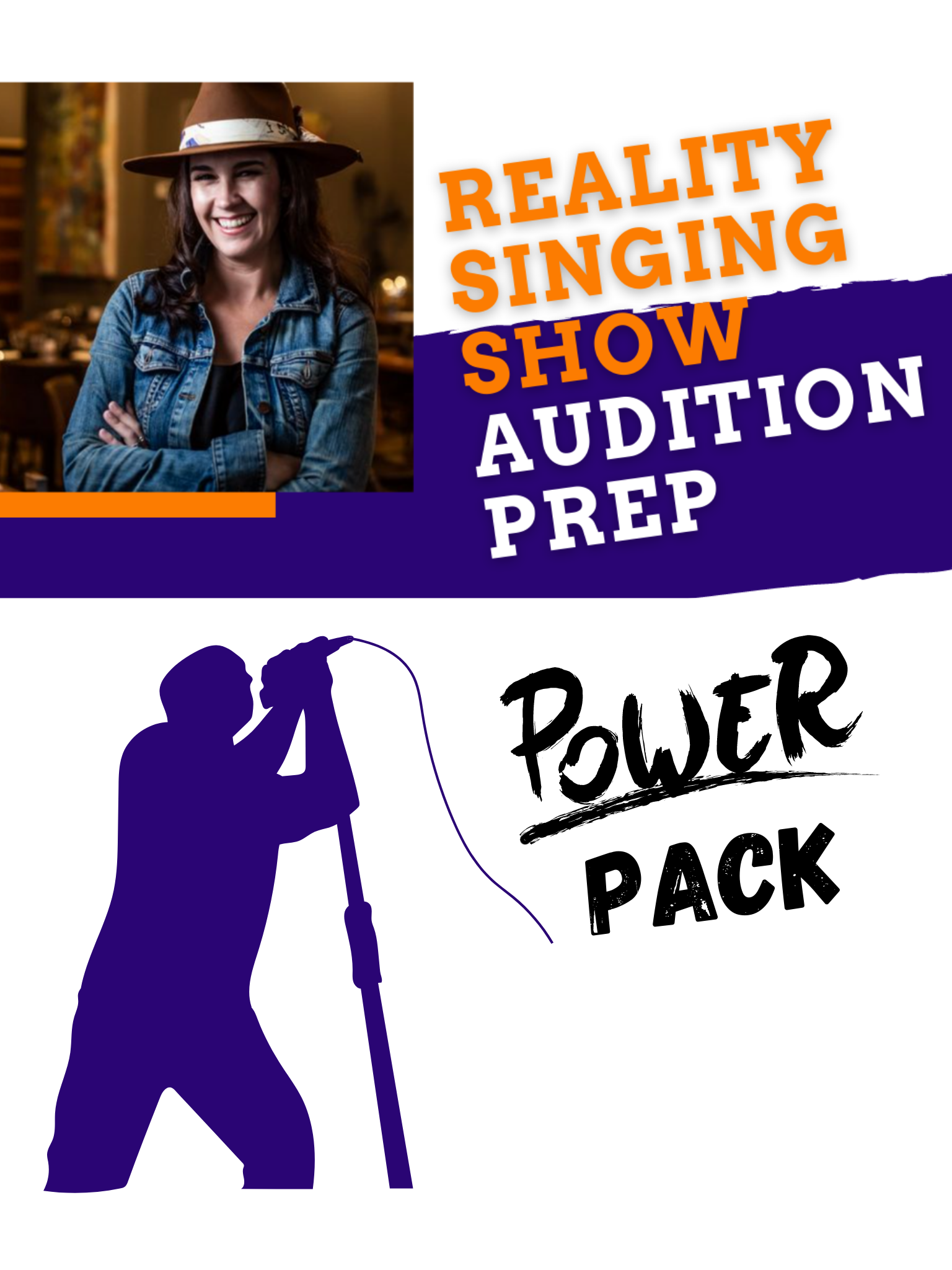 Pay In Full Bonus (VIP ONLY)
1:1 Private Audition Power Pack with Brianna Ruelas 
High-level audition and music career strategy support across three sessions! 
(A $597 Value)
What You'll Get: 
Expert Advice & Guidance On The Perfect Song Choice To Make You Shine.
Support as You Craft Your Compelling Brand Story to Pitch with Your Authentic Voice
Virtual Audition & Live Performance Support To Provide Feedback On Your Audition Material.
Online Business Strategies to Leverage the Reality Singing Show Platform.
When you add it all up, that's a total real-world 
value of
$4,188
But because I'm super excited to welcome you into the Reality Singing Show Success Academy, I'm giving you the opportunity to enroll in the Reality Singing Show Success Academy TODAY at the special price of just…
$997


Plus You'll be Backed by a Risk-Free 15-Day Guarantee
Let me say this upfront
The Reality Singing Show Success Academy is the most comprehensive, step by step system to prepare, get cast and maximize a reality singing show competition, for singers and independent artists who are COMMITTED to creating sustainable success for their music careers.
When you join, you'll become a part of a family that genuinely cares about your personal and professional growth and wants to see you get to the finish line!
Now here's the deal.
By the end of these 15 days, you'll have received access to the RSSSA Success Path as well as the first two modules. Meaning, you'll have had the opportunity to define your Authentic Artist Brand Vibe and secure the lineup inside your Song Choice Back Pocket BEFORE making a final commitment.
If you don't feel totally confident and motivated by your progress (and your ability to confidently position yourself for reality singing show success) simply reach out to us, show us you've put in the work, and we'll refund your investment.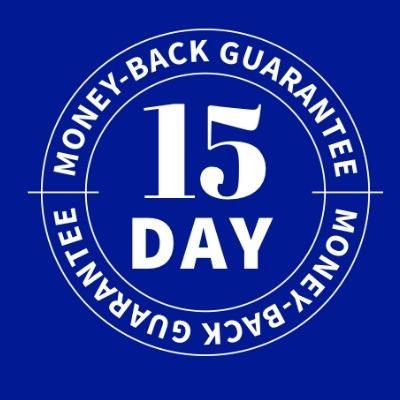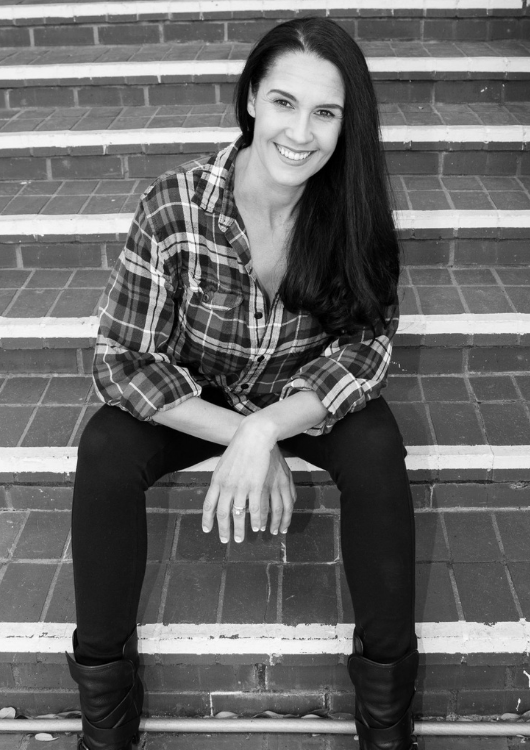 I personally cannot wait to guide you over these next 6-8 weeks...
Music has literally changed my life and growing up, I didn't have a mentor showing my the ropes in this difficult and often confusing industry.
More than anything, I want to be the mentor for you, that I never had.
If you're a singer, musician or independent artist of any kind, you owe it to yourself to take the risk-free plunge to see how it feels to confidently position yourself for reality singing show and music career success.
I know first-hand the relief that having a real strategy and plan in place brings and this course provides all of it and then some.
Should you choose to accept my invitation, I personally guarantee that these next 6-8 weeks will be completely and utterly motivating and value-packed as you're spurred to take massive action in your life and music career.
I look forward to meeting you personally inside the Reality Singing Show Success Academy.
ALL my best,
Brianna